Babocush Colic Cushion & Bouncer
Browse our latest products
Regular price

R 5,778.00 ZAR

Regular price

R 6,798.00 ZAR

Sale price

R 5,778.00 ZAR

Unit price

per

Regular price

R 3,599.00 ZAR

Regular price

R 0.00 ZAR

Sale price

R 3,599.00 ZAR

Unit price

per

Regular price

R 3,199.00 ZAR

Regular price

R 0.00 ZAR

Sale price

R 3,199.00 ZAR

Unit price

per
BABOCUSH SOOTHES, COMFORTS & RELIEVES NEWBORNS
REDUCES CRYING FROM COLIC

The babocush helps prevent colic by holding your baby securely just like you do and has the extra comfort of a gentle vibration and heartbeat sound.

RELIEVES WIND

You can pop your baby on the babocush immediately after a feed for instant relief from wind / gas pains.

ALLOWS AIRWAYS TO RELAX

The babocush holds your baby in a very natural position, allowing the airways to relax and stay open as opposed to sitting slumped over in a bouncer, rocker or car seat.

REDUCES CRYING FROM REFLUX

You can adjust the incline of the babocush, ensuring your baby is the correct position to prevent acid reflux.

REDUCES STARTLE REFLEX

With the body, hands, feet, side of face and head in contact with the babocush, your baby will not experience startling.

REDUCES FLAT HEAD SYNDROME

The babocush provides essential recommended tummy time. Newborn babies skulls are so soft that flattening of the head will occur if not enough tummy time is provided.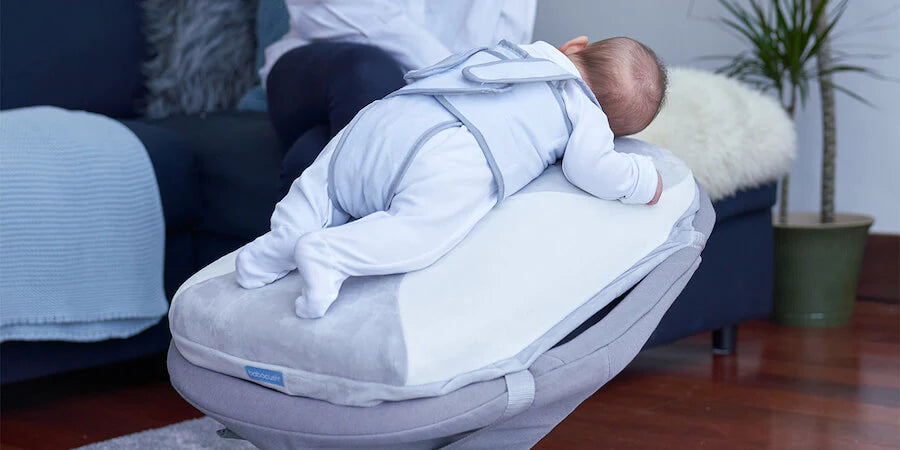 Ultimate Support
The lux-velour mattress and 5-point quilted harness provide ultimate support and safety for your baby's neck, back and torso
Calming Vibrations
The cushion features internal vibrations and heartbeat sounds to comfort and hold your baby just like you do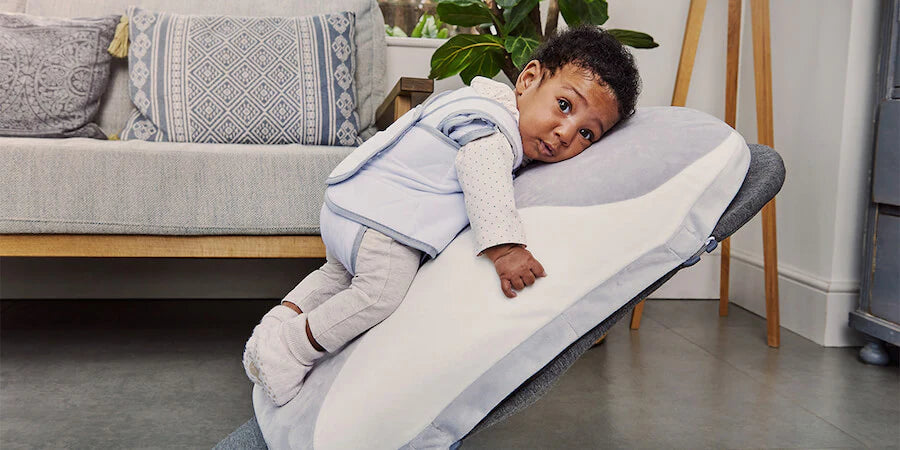 Compatible with Ergonomic Bouncer
Pairs perfectly with our ergonomic bouncer! The natural bounce and silky soft double jersey fabric provide a comforting place for rest and play
Shop Combo
WHAT THE PROFESSIONALS SAY
DR. ZEHRA GAJIC, MAPLE RIDGE WELLNESS CENTRE

I highly recommend this product as it not only comforts baby in a safe and ergonomic position, but also allows rare self-care time that most new parents find impossible to accomplish.

DR. ZARA VALENTINE, OSTEOPATH

The best way to encourage optimal development of your baby's spine is to give them plenty of tummy time. The Babocush offers a calming and safe place for your baby to lie on their tummy. I recommend the Babocush to my young patients to help with their development, colic and reflux.

DEIRDRE BRADY, CEO TINYLIFE

We know that premature babies are prone to reflux and colic. Parents who have used the Babocush have told us that their babies responded well to being placed on it as it can help relieve symptoms of reflux and colic.
Our son loves it
Babocush has saved us as parents. Our son loves his cushion. My back was hurting from holding him because he's so colicky and has gas AND reflux. We changed bottles and formula and still we couldn't catch a break. Babocush really is the way to go!
Emily Chavez
A Life Saver
Got our comfort cushion Wednesday as our last ditch effort to find something that worked on our colicky and refluxy 6 week old. It has been a LIFE SAVER!! She immediately calms down and falls asleep when we put her on it. Thank you so much!
Amy Bocchino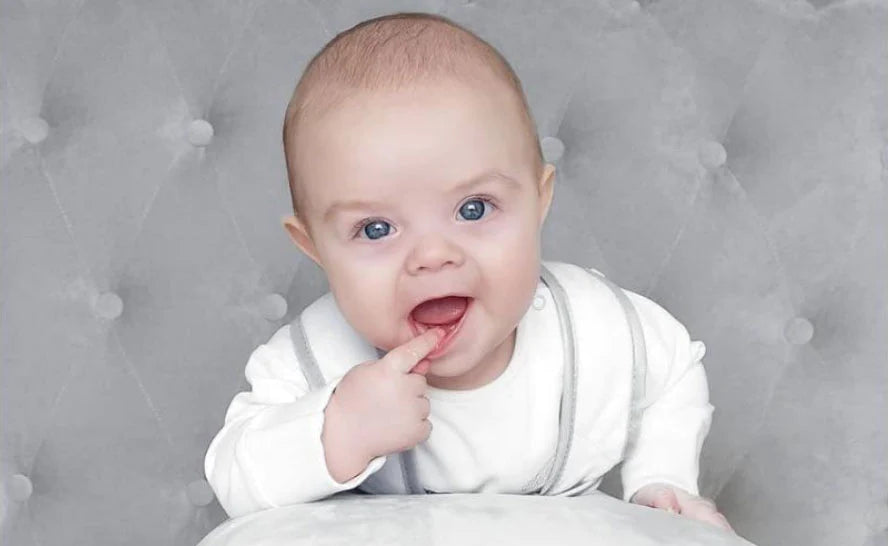 Love it!
We love our comfort cushion! Our little one has very bad reflux which has caused us to be hospitalized a few times. Our doctors love the cushion too because it has helped our little one so much. She is only 1 month old. Down the road we would like to purchase another one to donate to our children's hospital so other parents can get a chance to use this device. Thank you!
Mollie Carstens